0 Comments
Asia
6 Places to Visit and Things to Do for a Complete Melaka Vacation
Melaka, a UNESCO World Heritage City, is one of the most interesting parts of Malaysia. It has a mixed and centuries' old heritage, with both Western and Asian influences. Walking its streets, you'll see traces of Chinese, Japanese, British, Dutch, and Portuguese cultures. It's definitely one of the most historically colourful places in Malaysia.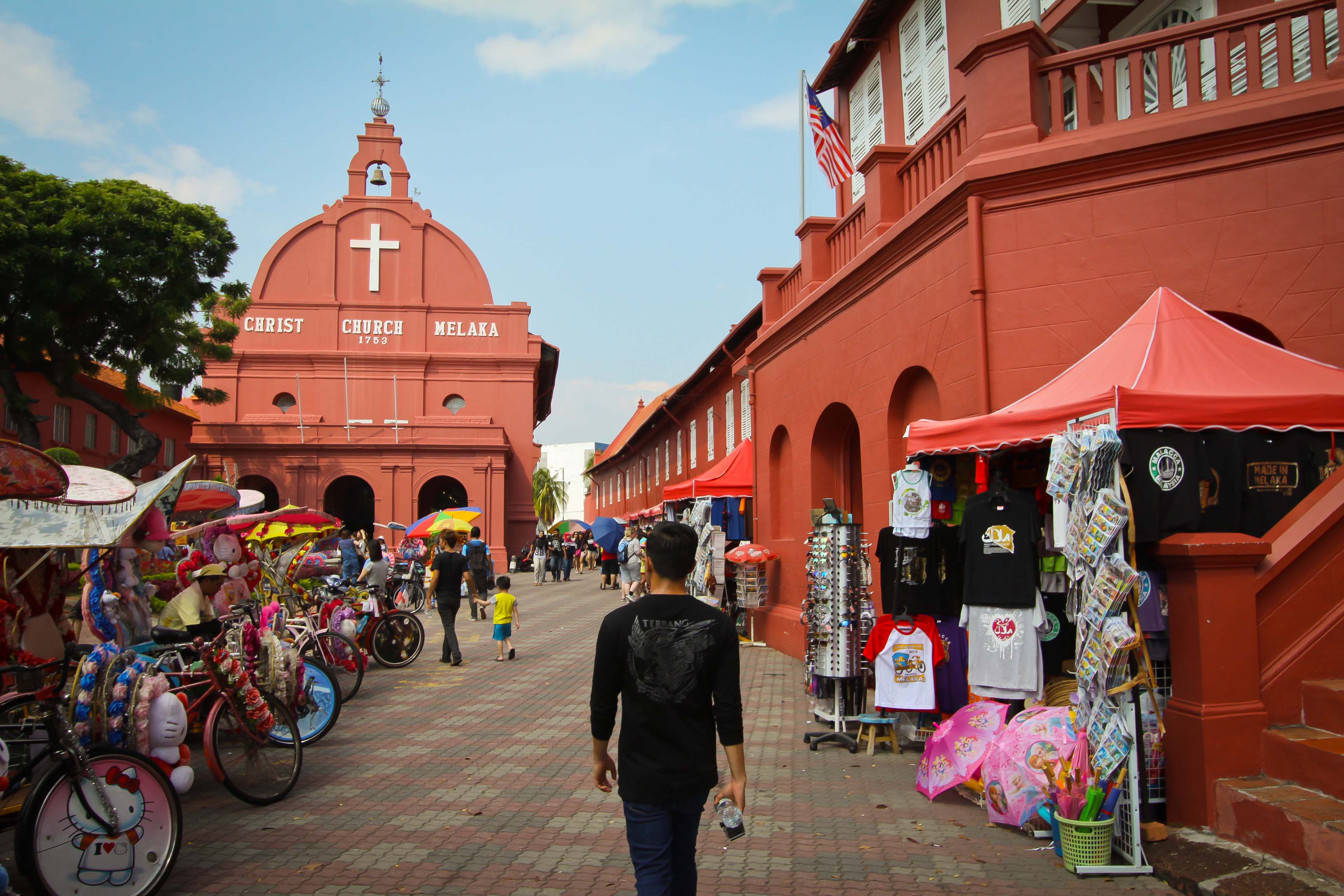 While it's not as popular as other tourist destinations in the country, Melaka has nonetheless a lot to offer. It has a laid-back, almost sleepy vibe compared to bustling cities like Kuala Lumpur. Book a Melaka tour package and discover for yourself just how refreshingly different it can be. You can start by adding these six items to your itinerary.
Melaka River Cruise
If you're the type of traveler who gets tired easily, why not join a Melaka River Cruise? In less than an hour, you can already catch a glimpse of some of Melaka's best tourist destinations. These include Jonker Street and the traditional Malay village of Kampung Morten. (More on these two destinations below.) Don't forget to take photos of the amazing street art at Jonker Street when you pass by. There are two locations where you can catch the river cruise. One is at Taman Rempah Jetty next to Hang Jebat Bridge, and the other is at the Muara Jetty near Quayside Heritage Centre.
Jonker Street
Jonker Street is located in Melaka's Chinatown. This busy stretch of road full of historic landmarks, including the Baba Nyonya Heritage Museum, which showcases the history of the Baba Nyonya Peranakans in Melaka. There's also the Jonker Street Library, famous for its collection of Buddhist literature and traditional Chinese decorations. Strolling down the street, you'll also pass by quirky souvenir shops, antique stores, and art galleries. Finally, and most importantly, there's the Jonker Street Night Market during Fridays and Saturdays. Bring a big shopping bag because you'll definitely find some irresistible bargains. Of course, don't forget to sample the delicious street food that's arguably some of the best in Malaysia.
Kampung Morten
There are plenty of Malay villages scattered all over Malaysia, but none have kept their traditional ways more than Kampung Morten. Sitting on the banks of the Melaka River, Kampung Morten with its colourful houses is as authentic as it can get. If you want to know more about traditional Malay lifestyle and how it has been kept alive during modern times, visit Villa Sentosa. This "living museum" is actually a house of one of the villagers, so you know that you'll be seeing the real deal.
Melaka Batik House
Making Malaysian batik is known for its designs that feature flowers, leaves, butterflies, geometric figures, and spirals. If you've always wanted to make your own designs, you can try your hand at it at the Melaka Batik House, which regularly conducts batik-making classes. For a fee, you'll get a lesson on how to make batik and discover the history and tradition of this intricate art.  You'll also get to take home your own work as a souvenir.
Cheng Hoon Teng Temple
Built in the 1640's, Cheng Hoon Teng Chinese Temple is the oldest Chinese temple of its kind in Malaysia. The temple is considered a key worship place for the Melakan Buddhist Chinese community. In the central prayer hall, stands a red, black, and gold statue of the goddess Kuan Yin, to whom the temple is dedicated. Opposite Cheng Hoon Teng is the Traditional Chinese Opera Theatre, if you're interested in catching a cultural show.
Dutch Square
Melaka was colonised by the British, Portuguese, and Dutch, and you can clearly see the traces of these peoples' influence in Melaka. One of the best examples is Dutch Square, with its distinct red classic buildings. These buildings are believed to be the oldest Dutch buildings in the East. Dutch Square even has a fountain and a clock tower, completely preserving the colonial era look and feel. If you want to fully explore this part of town, you can sign up for the Dutch Heritage Trail Tour to take you to all the significant points and attractions in the area.
Melaka is a uniquely beautiful city, seamlessly blending the old and the new. Book a trip here for your next vacation and see why "The Historic State" should be in more people's must-visit list.
---