0 Comments Asia, Travel
5 Things to do to really experience Hong Kong
Hong Kong is a real jewel of the east. It's a city that offers endless indulgences, along with a mindboggling variety of just about anything. One thing is absolutely for certain that mere moment you step foot in the city, and that is its sheer energy. Every corner of Hong Kong is teeming with energy, and it never seems to slow down. From shopping, to dim sum, sightseeing, and so much more, there are a lot of things to do that every traveler should do in this city. It doesn't matter if you're a seasoned visitor or visiting for the first time, there's always something new to do in Hong Kong.
Go on a food tour
There are no better ways to experience a place than by enjoying its food, and if you want to make sure of aiming for the best options without losing time, going on a food tour may be a wise choice. It's one of those activities that are always fun and insightful to do, because you'll not only be discovering new food but also learning just what makes that place tick. Hong Kong is very well known for is amazing and unique cuisine, and it's actually one of the best things about this city! The city has a lot of passionate locals that are total foodies and there are platforms that can help you connect with them, like Withlocals for example. This site has potential: you can pick a local host according to your interests, you can chat with them before meeting, and itineraries and tastings scream for authenticity. If you already have a general idea of what you want to see and try it offers you the possibility to fully customize your experience the way you see fit, because these tours are private (all about catering to a small tight-knit group of travelers).
Get to Victoria Peak
Victoria Peak is Hong Kong's prized mountain summit, and it's considered one of the most popular attractions in the city. It's much more than a mere mountaintop, as there you can find two shopping arcades and many wonderful secluded spots. While Hong Kong is beautiful from any angle and any spot, it's Victoria Peak that offers the best views. Since it's 1805 feet tall you'll be able to lazily enjoy the skyline and sunset to their full effect. Getting there is easy too, as there's a direct cable car from the bottom, which is also the world's steepest railway of its kind. Overall, getting to Victoria Peak is definitely every visitor should want to do, as it's the most unique way to have a view of the city.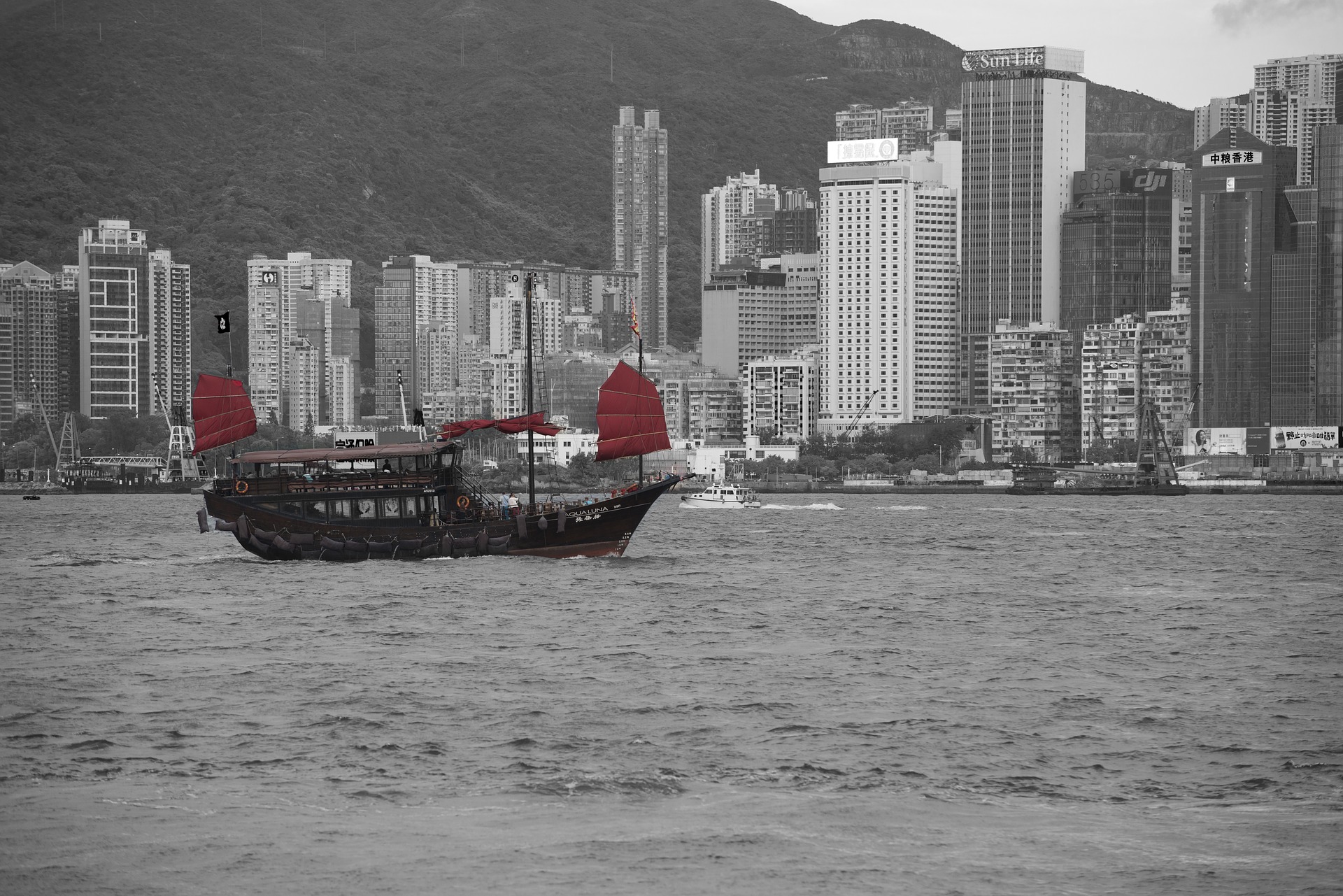 Charter a Junk Boat
Don't let the name confuse you. The reason these boats are called Junk Boats is due to historical reasons, not because they're made of junk. The term junk used to refer to old Chinese fishing boats in the past, but nowadays it's used to refer to modern motorized water vessels that will charter you to the best spots around the city. It's come to be viewed as a tradition of sorts, especially if the boat has red sails, which is now an increasingly rare thing. It represents old traditional values with a modernized skyline in the background. Many of these boats offer food and open bar, and some of them sail up to seven hours. Chartering a boat online could be a hassle for some services, as the websites could be in Chinese, but a phone call should be able to solve any language barriers.
Hit up the markets
Hong Kong is absolutely a shopping haven. However, that doesn't mean that it's strictly about shopping for brands or international items. The city is very well known for its diverse range of markets that are extremely important cultural hubs. There are several markets in Hong Kong, each with their own distinct style and feel, but the thing that binds them all together is the liveliness. They're the photographer's dream, and there's a unique sense of community around them. If you're looking for clothing brands then you might be interested in the Ladies' Market, or Apliu Street for electronics, or if you're looking for something more authentic, then definitely check out the Cat Street Antique Market. There's also the Temple Street Night Market, which is unique for Hong Kong, as night markets are a rare occurrence in Hong Kong.
Have a spiritual journey
Hong Kong might be a very modern cosmopolitan city, but it has deep spiritualist roots. Buddhism is deeply embedded in the city's heritage, which is why here you'll find unique temples and monasteries. The Mo Man Temple is the oldest in the city, and while everyone is completely welcome there, believers visit the temple to burn incense and to leave offerings to the temple. The Ten Thousand Buddhas Monastery is another unique spot, where you'll find 500 life-sized golden Buddhas sitting on both sides of the stairs leading to the temple. There are 13,000 porcelain statuettes inside the temple, which is even more than the temple name leads on.
Hong Kong is a stunning city for a visit. There is so much to see and do that you'll practically be met with choice paralysis. Make sure to take your time and explore as much as possible of the city, as it's entirely worth it.
---