0 Comments Tips, Travel
The Best Face Masks for Traveling This Spring Break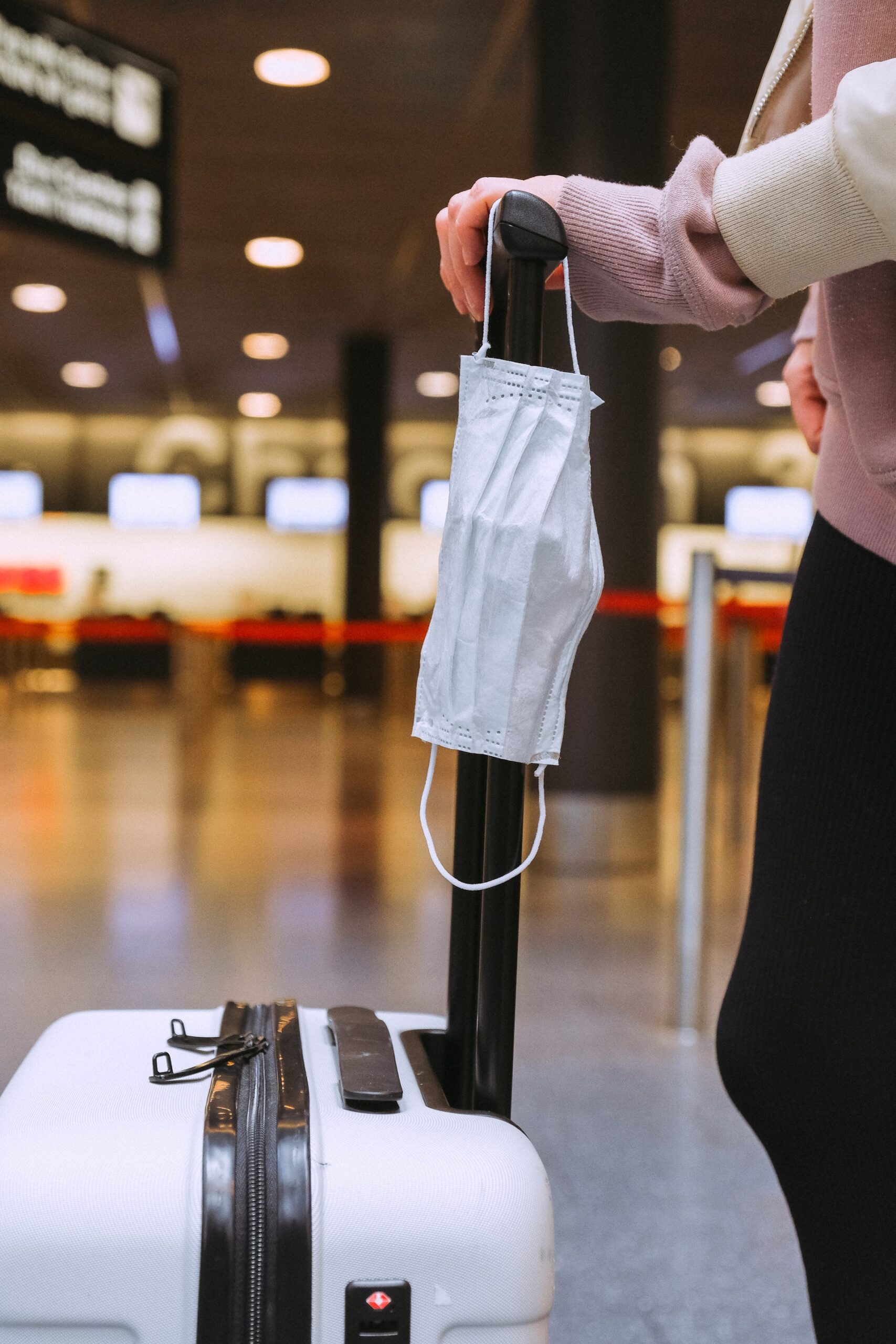 Spring is in the air, and thousands of people – mainly young college students – are gearing up for the annual Spring Break festivities. While the COVID-19 vaccines are starting to circulate throughout the nation, it is still advised to wear masks when in public to continue to "Stop the Spread" of new virus cases. In popular Spring Break destinations like Florida, business leaders and health experts remain concerned about the virus transmission and hope spring break tourists will respect local safety guidelines while still enjoying a much-needed vacation.
It's been about a year since face masks became necessary accessories, and they're still just as relevant in 2021. Many become "professional" facemask wearers combining safety, fashion, and fun into wearing masks in public. Though this, facemasks have become more popular, and even fashionable, in recent times. So, what are the coolest, safest masks to wear for Springtime? What are we looking for in comfort, style, and safety? You want a mask that works well, breathable, and a comfortable mask to wear for several hours if necessary. Fitting is also vital since you don't want your sunglasses to fog up while enjoying the spring weather – and beach weather! 
Check out these options that are available and easily purchased online while thinking about your springtime wardrobe ensemble.
Quality Durables is a trendy face mask made from soft cotton that feels gentle on the skin. These masks cover both the nose and mouth and secure on the ears with elastic straps on both sides.
ARRUSA Summer Cool Face Cover is another great option, especially as we head into the Spring and Summer months. ARRUSA face cover is made from 85% ice silk and 15% spandex with ear-loop closures. These highly elastic and breathable masks offer SPF400 UV protection. Customers use them during hunter and fishing trips, motorcycle and bicycle rides, and other sporting activities, including yoga and training.
Boomer Silver-Infused Reusable Face Covers offer excellent protection and comfort. With three silver-infused layers, Boomer Face Coverings offer upgraded protection and are the most comfortable, breathable face covers available. Boomer silver-infused face covers come in 100s of colors and patterns with six available sizes for adults and children. It features adjustable ear loops and an inner nose piece to help prevent glasses from fogging. Boomer face coverings are among the most comfortable and breathable face coverings on the market today.
Do you seek spring fashion ideas for your mask but suffer from maskne (mask acne)? These hypoallergenic silk face masks will help protect sensitive skin and create the least irritation that you may experience with standard masks. The slip Pure Silk face mask doesn't clog pores the way other masks do, and they are incredibly comfortable. Who doesn't love the feel of silk on their face?
Woven face masks are also widely popular for comfort and accessibility. Companies like Everlane are creating masks that donate to worthy organizations fighting for equal rights and liberties. Everlane is donating 10% of its sales from the 100% Human Collection to the ACLU. Woven fabrics are more durable and stronger than non-woven because of the cross-thread reinforcement, which creates a more substantial barrier. 
No matter the style, protective face masks are just one part of helping curb the spread of the COVID-19 virus. Social distancing and proper, frequent handwashing are vital to keeping yourself and others as safe as possible from the transmission of COVID-19 or other known viruses. It is important to note that the information herein is not intended to diagnose, treat, cure, or prevent any disease or health condition. It is the responsibility of each person to ensure their safety.
---