0 Comments
Tips
How to spend cryptocurrency
We are all familiar with how easy it is to buy crypto. All you need to do is sign up to an exchange and make your purchase.
But once you have your digital coins, there is often a sense of confusion. Do I just hold onto my coins now? Isn't Bitcoin a viable alternative to government-backed currency? The questions are many, and it seems that not enough people talk about your options after you own crypto.
So, in this article, we are going to delve into the different options when it comes to spending your coins. So keep on reading and you might discover a new creative way to use your coins.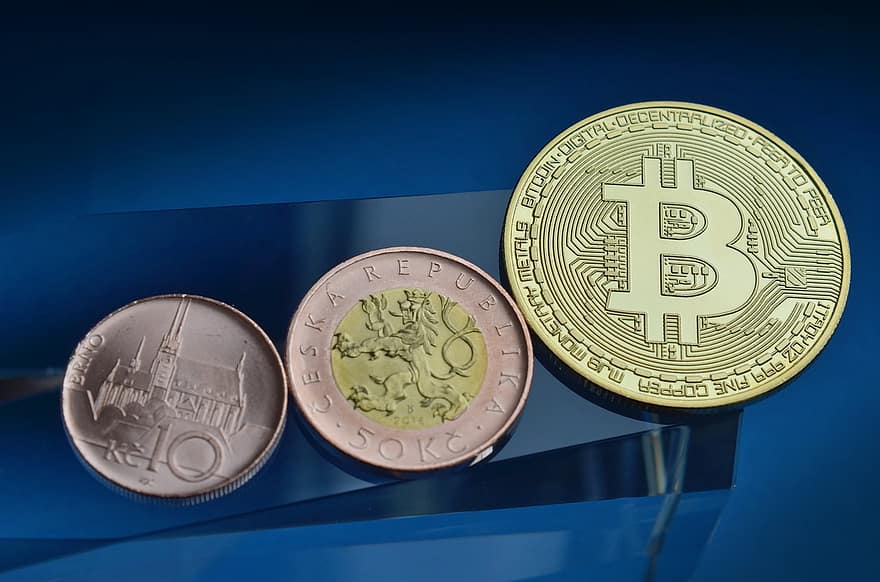 1. Give it to family and friends
Have you ever considered sending Bitcoin to a family member? What about someone close to you who doesn't seem to understand Bitcoin? Giving a small amount of crypto to other is a great way to incentivize their involvement in the space. When the potential of a financial reward is in play, people will naturally want to follow news of the industry. Didn't we all start in a similar way?
Before you send BTC, make sure the receiving party understands how to store the coins in a digital wallet. Help them create a new wallet and show them how to keep their funds safe. Skipping this part could lead to a loss of their funds.
2. Gift it to charity
Donations in cryptocurrency are exploding. Not just because of the increased privacy and simplicity of transactions, but also because many charities have a shady reputation when it comes to the way they spend their funds. When donations happen on the blockchain, users can track where the funds are being used, which increases transparency.
While there are no charts to illustrate the number of crypto donations over time, it is worth mentioning that in 2017 alone, Fidelity Charitable received almost $70 million through Bitcoin and other cryptocurrencies.
This new information acted as a catalyst for many major charities to create an easier way for blockchain-based donations. Today, websites like GiveCrypto and Binance.charity are some of the most popular options for crypto donations.
But charities are not the only organizations you can donate to. In fact, there are many ways to support the causes you believe in. Popular examples include Wikileaks, Wikipedia, and others.
3. Use it on retailers that accept BTC
In the last two years, an increasing number of (online) stores are accepting Bitcoin as a viable form of payment. This happens in two different ways:
The business owner wants to receive Bitcoin for their product or service. As such, they inform their customers that they can send BTC to their wallet address. There are many articles online detailing the number of different stores that accept BTC payments, so a simple Google search should be enough.
The business owner wants to receive government-backed currency (FIAT) but adds a crypto payment widget to their store. Once a payment is made, the amount is converted in FIAT currency and delivered to the merchant. Examples of such payment gateways include Coinbase Commerce and Bitpay.
4. Trade BTC for gold or other precious metals
If you have been in crypto long enough you probably know how important it is to diversify your holdings. In short, you hedge risk by investing your funds in several assets/commodities. If one of these investments performs poorly, you will still have a relatively healthy portfolio.
Gold and silver happen to be one of the most popular ways to store value. A great way to spend Bitcoin is by exchanging it for gold. This will lower your risk and help you preserve value in a better way.
5. Pay with Bitcoin for all your travels
Apart from online stores, crypto can also be used to pay for experiences. More specifically, you can fund everything related to traveling. Plane tickets, bus rides, taxis, train tickets, and any other means of transportation.
You can even rent a room or book a cruise. To do this, you will need to do a small research first. You will need to understand which companies have a crypto payment functionality and whether it is applicable in your case.
6. Gamble responsibly
If you enjoy some gambling on an occasional basis, you can make use of several digital casinos that accept crypto deposits. You can use the funds to place bets, join a poker table, or try you luck at the slots.
Bellow, you will find a list with established gambling platforms that accept BTC:
Primedice
Bitstarz
FortuneJack
mBit Casino
What might be interesting to know is that most of these platforms offer a luring starting package, which most of the time multiplies the crypto you choose to deposit. Have a look at the platforms listed above and choose the one you like the best.
7. Purchase gift cards
Another great way to spend your Bitcoin is by getting yourself some gift cards. The options are literally endless, and there are several websites that list all the available options. To get started, head over to eGifter.
Finally, another way to spend Bitcoin is by purchasing gift cards. You can find gift cards for pretty much anything these days, and there are several platforms that help you find the option that fits you best.
To start, visit eGifter and scroll down to reveal the 100's of gift card options, spanning across multiple industries. Select the card of your preference and purchase it using crypto. You can now give the card to your loved ones (as a gift) or redeem it for yourself.
Summing up
You now have a better idea of how to spend cryptocurrency. While the industry is still in its infancy there are many different options you can use to make use of your coins.
And if you feel that better days are coming up, that's fine too. Simply hold onto your coins and wait for more options to spend your funds!
---